TrixBox trunk configuration to StarTel
To allow your Asterisk to dial the world through StarTel, you need to be registered. If you aren't registered, click here.
After your registration and email confirmation, you have to create a Trunk and an Outbound Route and thats what is described next:
In the TrixBox web interface, log in as admin and click in:
Asterisk --> FreePBX --> Setup --> Trunks --> Add SIP Trunk
Fill in the boxes as described: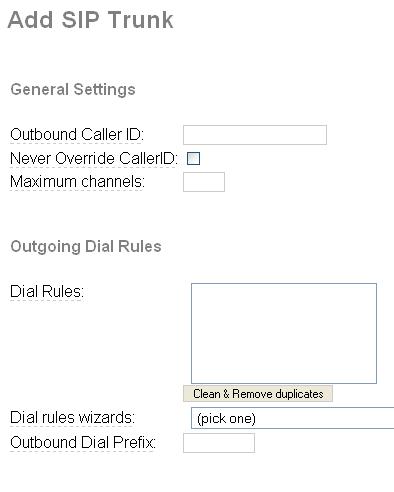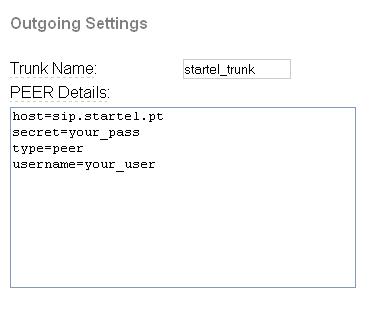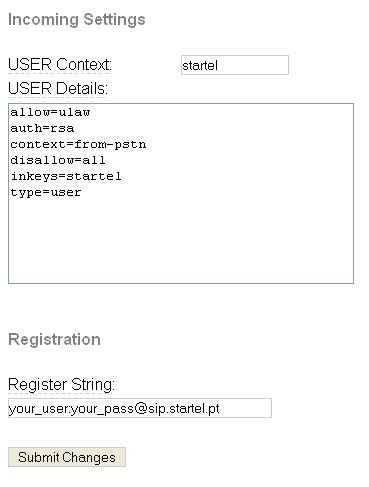 In the end press "Submit Changes".
Now it's time to create a route. Click in "Outbound Routes" and fill the boxes: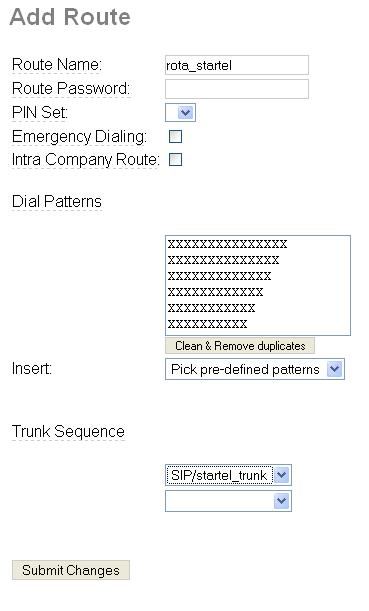 In the end click in Submit Changes and:

You can test your trunk dialing with an extension to the StarTel number:: 351210329168
If you have any problems in the installation, contact the StarTel support:
info (a) startel.pt